Reference
---
Reference material used on Brucebase. These are definitely not all the books, and studies about, and professional photographers of Bruce Springsteen, but at least the ones we consider important.
Book
Alterman, Eric
It Ain't No Sin to Be Glad You're Alive: The Promise of Bruce Springsteen
Anderson, Douglas R.
Bruce Springsteen and Philosophy: Darkness on the Edge of Truth (with Randall E. Auxier)
Appel, Mike
Down Thunder Road: The Making of Bruce Springsteen (with Marc Eliot)
Auxier, Randall E.
Beviglia, Jim
Counting down Bruce Springsteen: His 100 Finest Songs
Burger, Jeff
Springsteen on Springsteen: Interviews, Speeches, and Encounters (Musicians in Their Own Words)
Carlin, Peter Ames
Caruso, Frank
Cohen, Jonathan D.
Colombati, Leonardo
Bruce Springsteen Like a Killer in the Sun: Selected Lyrics 1972-2017
Cossar, Neil
Bruce Springsteen: The Day I Was There
Crenshaw, Robert
My Mythological Narrative: A Rock Odyssey
Cross, Charles R.
Backstreets - Springsteen: The Man And His Music
Cullen, Jim
Born in the U.S.A: Bruce Springsteen and the American Tradition
Eliot, Marc
Down Thunder Road: The Making of Bruce Springsteen (with Mike Appel)
Gaar, Gillian G.
Boss: Bruce Springsteen and the E Street Band - The Illustrated History
Germaine, Nicki
Springsteen: Liberty Hall
Goldsmith, Lynn
Rock and Roll Stories
Springsteen
Goldstein, Stan
Rock & Roll Tour Of The Jersey Shore (with Jean Mikle)
Graff, Gary
The Ties That Bind: Bruce Springsteen A To E To Z
Guesdon, Jean-Michel
Bruce Springsteen: All the Songs: The Story Behind Every Track (with Philippe Margotin)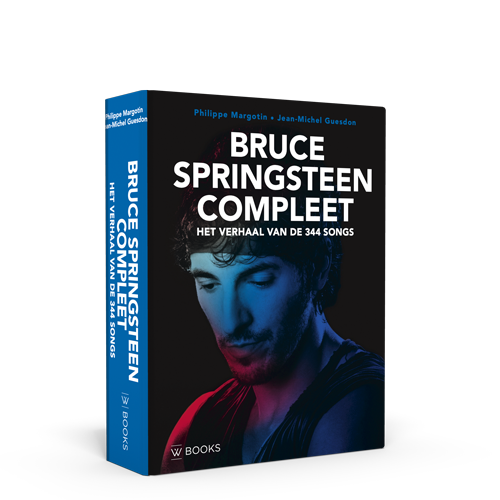 Hammond, John
John Hammond on record: An autobiography
Heylin, Clinton
E Street Shuffle: The Glory Days of Bruce Springsteen and the E Street Band
Song By Song (A Critical Look) (Companion)
Hiatt, Brian
Bruce Springsteen: The Stories Behind the Songs
Hilburn, Robert
Izzo, David Garrett
Bruce Springsteen and the American Soul: Essays on the Songs and Influence of a Cultural Icon
Landau, Jon
It's too late to stop now - A rock and roll journal
Kirschbaum, Erik
Rocking the Wall. Bruce Springsteen: The Berlin Concert That Changed the World. The Untold Story How the Boss Played Behind the Iron
Kleisterlee, Muriël
Lewis, Greg
Land Of Hope And Dreams (Bruce Springsteen in Ireland) (with Moira Sharkey)
Luerssen, John D.
Bruce Springsteen FAQ (All That's Left to Know About the Boss)
MacLeod, Dewar
Making the Scene in the Garden State: Popular Music in New Jersey from Edison to Springsteen and Beyond
Macoska, Janet
Bruce Springsteen: Live in the Heartland
Madden, Caroline
Springsteen As Soundtrack
Margotin, Philippe
Marsh, Dave
Born to Run: The Bruce Springsteen Story
Bruce Springsteen: Two Hearts, the Story
Bruce Springsteen on Tour: 1968-2005
Glory Days: Bruce Springsteen in the 1980's
Sun City: Artists United Against Apartheid (The Making Of The Record)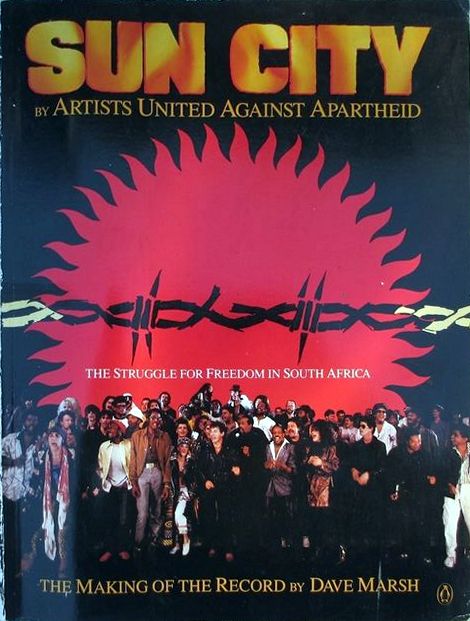 Masur, Louis P.
Born to Run: Bruce Springsteens Vision von Amerika (German)
Runaway Dream: Born to Run and Bruce Springsteen's American Vision
Talk About A Dream (with Christopher Phillips)
Meola, Eric
Born to Run: The Unseen Photos
Streets of Fire: Bruce Springsteen in Photographs and Lyrics 1977-1979
Mikle, Jean
Obama, Brack
Ochs, Meredith
Bruce Springsteen: An Illustrated Biography
Bruce Springsteen Vault
Phillips, Christopher
Pyle, Barbara
Bruce Springsteen & The E Street Band 1975 (contributed by Eric Meola)
Quinn, Barbara
The Summer Springsteen's Songs Saved Me
Rothenberg, Debra L.
Bruce Springsteen in Focus 1980-2012
Sandford, Christopher
Santelli, Robert
Sharkey, Moira
Land Of Hope And Dreams (Bruce Springsteen in Ireland) (with Greg Lewis)
Skinner Sawyers, June
Long Walk Home: Reflections on Bruce Springsteen (with Jonathan D. Cohen)
Racing in the Street: The Bruce Springsteen Reader
Tougher Than the Rest: 100 Best Bruce Springsteen Songs
Smith, Larry David
Bob Dylan, Bruce Springsteen, and American Song
Springsteen, Bruce
Statham, Craig
Springsteen: Saint in the City: 1949-1974
Stefanko, Frank
Days of Hope and Dreams: An Intimate Portrait of Bruce Springsteen
Symynkywicz, Jeffrey B.
The Gospel according to Bruce Springsteen: Rock and Redemption, from Asbury Park to Magic (The Gospel according to…)
Trowbridge, Simon
The Music Of Bruce Springsteen & The E Street Band
Westenberg, Jos
White, Ryan
Springsteen Album By Album
Yadin-Israel, Azzan
The Grace of God and the Grace of Man: The Theologies of Bruce Springsteen
Zandt, Steven Van
Unrequited Infatuations: A Memoir
Zanes, Warren
Deliver Me from Nowhere: The Making of Bruce Springsteen's Nebraska
Photo
Bernstein, Joel
Clinch, Danny
Cunningham, Peter
Galucci, Ed
Germaine, Nicki
Goldsmith, Lynn
Kennedy, David Michael
Knaaps, Gie
Leafe, Bob
Marchese, Jim
Meola, Eric
Stefanko, Frank
Gahr, David
Leibovitz, Annie
Plutzer, PJay
Preston, Neil
Pyle, Barbara
Ram, Anjali
Segev, Rahav
Rose, David
Shive, James (Jim)
Springsteen, Pamela
Tannenbaum, Allan
Study
---